VideoClix's original clickable video authoring software segmented, tracked, tagged and categorized objects within videos. Once this was complete, VideoClix Software exported interactive videos that could be shared or served over the Internet. Up until 2004, due to the immaturity of online video at that time, VideoClix was sold as a software solution mainly for educational purposes. However, with increased broadband penetration and the emergence of online video, VideoClix revamped its business strategy to suit the growing demand for web and mobile video distribution.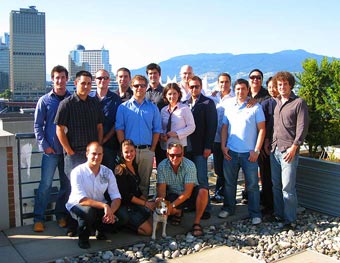 Today, VideoClix is significantly different from where it was 10 years ago. Three words can describe VideoClix's core business.
The company's products and services have matured into a scalable solution that can identify the 3P's of online video: People, Places and Products. VideoClix's Smartrack algorithms can identify these 3Ps and create detailed hotspots for all objects in video. This allows viewers to interact with any object in VideoClix Enabled content. Through these interactions viewers can learn more about objects, purchase products, get storyline and bios, play along or receive general background info.
VideoClix currently employs 25 people in North America, Europe, and South East Asia. The company is privately financed through VCs and sophisticated investors.
The management of the company is comprised of seasoned entrepreneurs in the media and multimedia sector, TV network executives, artificial vision scientists, IT architects and venture capitalists.